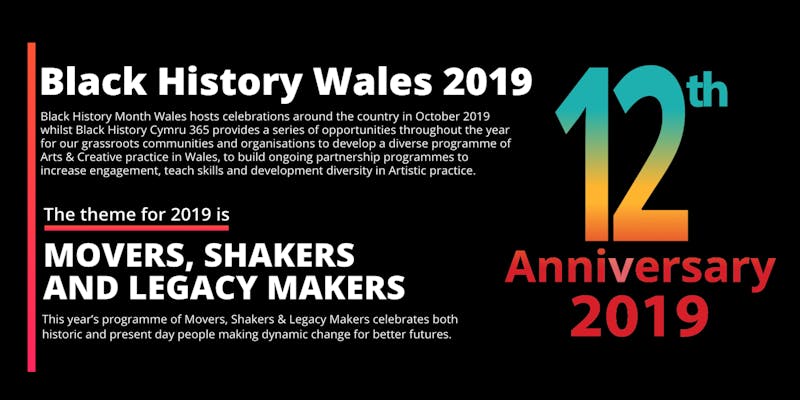 Black History Month Wales 2019 Newport Launch
Black History Month Wales 2019 Newport Launch | Movers, Shakers & Legacy Makers
Riverfront Arts Theatre | Studio Theatre
Tuesday 22 October 2019 | 6pm to 10pm
The Newport Launch is a community Arts event created in partnership with RCC, the Riverfront Arts Centre, Zimbabwe Newport Volunteering Association and supported by Newport Council Community Connectors, Community Groups and Gwent PCC. The staged event hosts presentations and music performances showcasing both professional artists and musicians partnered with community performance.
Contacts for queries and to get involved:
Kay Denyer [email protected] 07809 721047
Uzo Iwobi OBE [email protected] 07838 360979
Adele Dunstan [email protected]
Black History Month Wales hosts celebrations around the country in October 2019 whilst Black History Cymru 365 provides a series of opportunities throughout the year for our grassroots communities and organisations to develop a diverse programme of Arts & Creative practice in Wales, to build ongoing partnership programmes to increase engagement, teach skills and development diversity in Artistic practice.